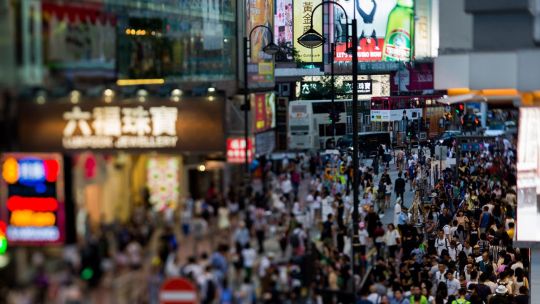 Principal Asset Management expects that the reopening of China die one biggest boost to local stocks this yearalthough the second largest economy in the world registers a slow growth rate by the standards of recent decades.
In late January, the US money manager raised its exposure to developing country assets from neutral to overweight, mainly due to optimism about China, according to the company's asset allocation chief investment officer Todd Jablonski.
The Chinese economy shows a solid rebound after the end of the measures by Covid
"The reopening still has momentum," Jablonski said in an interview in São Paulo. "The way forward presents not just a return opportunity, but a diversification opportunity," as China is in a different cycle compared to other economies, he said.
He chinese government set a target for gross domestic product growth of around 5% on Sunday, considered modest by Wall Street, and signaled that large-scale stimulus is probably off the table. The MSCI China Index pared year-to-date gains last month but remains up 3.8% in US dollar terms, compared with a 3.4% gain for its benchmark emerging markets index. .
They warn that Chinese demand for lithium has fallen by half
Principal is also bullish on Latin American stocks thanks to growth opportunities and attractive multiples. Chile's benchmark IPSA index is trading at 8 times future earnings, below its five-year average of 12.3 times, while Brazil's main stock indicator is also trading at a discount.
"The region is historically cheap. If you are looking for true deep value, I would look at both Brazil and Chile," Jablonski said. "Mexico is also quite interesting, but it's more of a nearshoring story — there's potential for this Mexican moment to gain some traction."
Last week, an official said that Tesla Inc. will invest around US$5 billion in a Mexican plantwhich shows a trend of US companies seeking to relocate production from countries further afield.




Source link