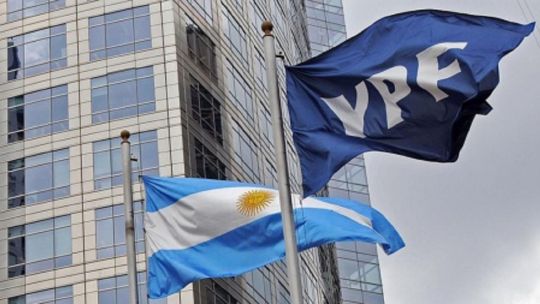 After eight years of waiting, the judge Loretta Preskaof the Court for the Southern District of New York, blamed the actions of the Argentine State in the trial for expropriation 51% of YPF. The State must disburse between US$3.5 billion and US$17 billion to the Burford Capital and Eton Park funds, who bought the right to litigate.
Santiago Llulla market analyst, assured that the ruling agrees with the minority partners of YPF in his claim made in 2012. "The expropriation had cost US $5,000 but the judge gave minority shareholders the chance to get their money back", he added.
"The day the ruling in favor was known, the shares of the fund rose 31%"the analyst asserted. "This ruling does not affect the actions of YPF since the ruling falls on the national State," he completed.
Finally, Llull said that There are still two judicial instances to appeal the ruling and that the amount to be disbursed in repairs is significant in a context of scarcity of dollars.
On the other hand, the journalist Ariel Maciel He added that the news generated a very large political impact. "The State has 51% of the shares of YPF and there are still no certainties about the amount that will have to be paid", shot the interviewee.
"Governor Axel Kicillof, who at that time was Minister of Economy, came out to cross the ruling and assured that there is a kind of collusion between the opposition and the rulings in favor of the 'vulture funds'Maciel said.
Then, the journalist assured that the amount of the ruling should not be paid during this year, but a smaller deposit will have to be made to guarantee the right to appeal.
"The possibility of selling shares to pay the judgment due to the lack of dollars is being considered. One of the opposition's proposals is to privatize some public companies that are not working well," he concluded.




Source link