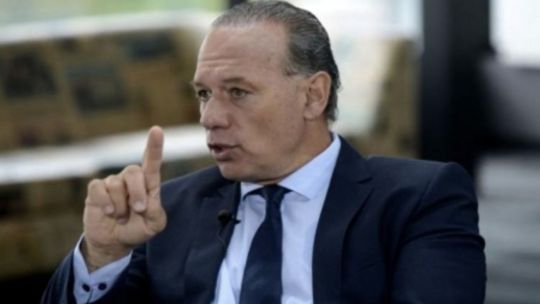 "There are certain ministers, both within the provincial and national Cabinet, who are always ready to give a controversial response, even if it is not their intention," Nuria Am introduced her political column to Modo Fontevecchiaby Net TV y Radius Profile (FM 101.9).
Between Nation and Province, the most controversial statements usually come from each of the security ministries.
In this case, it was Sergio Beniwho again targeted the president Alberto Fernandezwhich is even having sparks and discussions with close sectors him.
Sergio Berni: "Alberto Fernández is not a political death because the dead at least do not bother"
The Ministry of Security affirmed that the President is not a political corpse, because "the dead do not bother, and today President politically annoying in the construction of a journalism that has ambition of power to truly transform".
This is the second chapter of this confrontation, because Sergio Berni had already declared, pointing against the Vice President: "The one who brought the drunk take him away".
FM JL




Source link