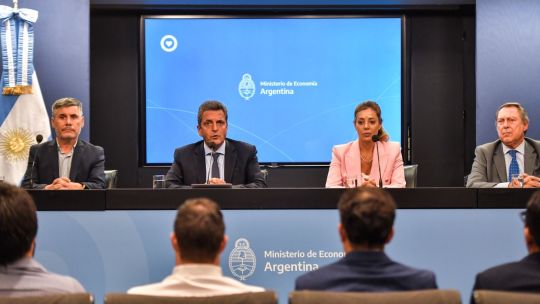 The Minister of Economy, Sergio Massa, announced Edesur's intervention as a result of the repeated power outages in the City of Buenos Aires and the Buenos Aires suburbs, which left thousands of users in the dark during a heat wave. "We have instructed ENRE to proceed with the intervention for 180 days," he said.
"It is essential that the principle of compliance with the concession rules be preserved," Massa said.
A few hours before the beginning of autumn, an enormous relief is beginning to be felt in a large part of the country after several weeks of heat with maximum temperatures above 35 degrees, but despite the low temperatures, power outages continue in large areas. of the Metropolitan Area.
According to the latest report from the National Electricity Regulatory Entity (ENRE), published at 7:55 p.m., more than 9,700 users were without supply: from Edesur there are 7,610 affected, while from Edenor there are more than 2,139.
Last week, the controller of the National Electricity Regulatory Entity (ENRE), Walter Martello, had assured that the cuts in the electricity service "did not fall below 70,000 users" in the last 10 days, which "deserved an extraordinary sanction against the company Edesur.
A clear example of the disruption caused by the cuts occurred on Monday morning when residents of Valentín Alsina cut the Alsina Bridge, arguing that for days they have been the protagonists of the lack of water and electricity. Because of that bridge cut, there was chaos in the traffic that had to be diverted to alternative crossings.
It is expected that after the drop in temperature and the arrival of storms little by little the problems around electricity and water are resolved. For this week, minimums close to 16 degrees and maximums above 25 are expected, which causes relief after March has become the hottest month in the country's history.




Source link