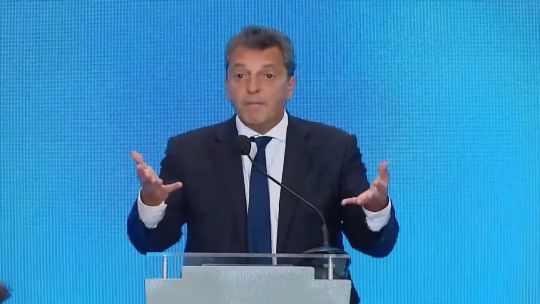 As reported by the journalist Alexander Gomel in Modo Fontevecchiaby Net TV y Radius Profile (FM 101.9), after a harsh statement from the Liaison Table against the Agro Dollar, Massa began to seek support among sectors of the Frente de Todos.
Starting from this, Massa began to weave support from different sectors. On the one hand, of the governors, and various came out to tweet in support of the Minister of Economymainly the governors of the north. Jorge Capitanich said that "we back the minister's announcement in support of the regional economieswhich will allow us to further increase our exports" on his Twitter account.
"Dollar agro": soybean with term, Fair Prices, guarantee of jobs and sanctions for not liquidating
Several of the chambers from different sectors, such as wine and corn, also offered their support to Massa, as well as Juan Manzur.
Partly distanced from the president due to the issue of security, Omar Perottispoke in favor of Sergio Massa and said to support his decision.
MVB FM




Source link