In the midst of the search for dollars to reinforce the reserves of the Central Bank, Sergio Massa will hold meetings this Monday at the Ministry of Economy and will participate in the inauguration of a smart factory.
Following up on what happened on his trip to Washington last week, the head of the Palacio de Hacienda will hold a meeting to tell the details of the agreement he signed with the United States on the Paris Club.
As Massa himself explained, the country has been regularizing its financial situation with the member countries since 2019, so said advances, such as the one signed in the North American country, "allow opening the door to the search for new strategic investment projects with international financing".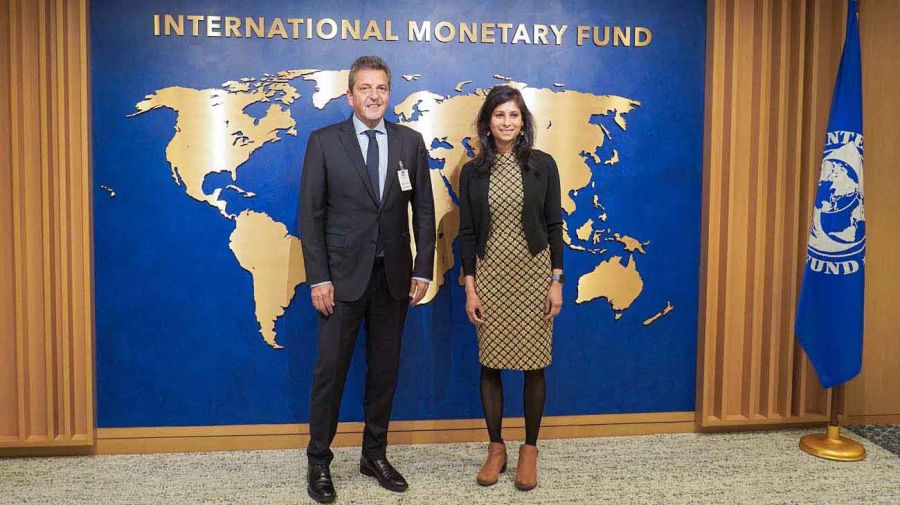 Said agreement signed during the visit of the Minister of Economy last week to the United States aims to balance local debts and also opens the door to bilateral financing projects in a year where dollars will be lacking.
"Dollar agro", the mechanism that Massa will apply for the third time
As in the two editions of the "soybean dollar", where exporters were offered a differential dollar to sell their harvest, Massa and his economic team will seek to swell local reserves with the US currency again.
On March 29, in his meeting with the deputy director of the International Monetary Fund (IMF), Gita Gopinath, the head of the Treasury revealed that the organization was in favor of this measure. "We both share the government's decision to continue advancing with measures that promote the increase of exports with the aim of strengthening the reserves", expressed the Argentine official on his social networks about the endorsement.
With only US$ 1,000 million in reserves in the Central Bank, Sergio Massa seeks to avoid devaluation
The announcement would be from Wednesday and would benefit the soybean sector with a differential dollar for 30 days and the regional economies for 90 days.
The measure comes after what the Rosario Grain Exchange called the worst drought in the last 60 yearswith estimated losses of US$20,811 million and US$7,376 million less in revenue.
The inauguration of the first smart factory
As part of the agenda for the first day of the week, Massa will be at the inauguration of Pixart, considered the first smart factory in Latin America.
The IMF finished with the review of the goals and approved the disbursement of US$ 5,400 million for Argentina
It is a company dedicated to the manufacture of computers, chips and other components that even have the alliances of Intel, Qualcom and Google. Pixart is a 25-year-old company dedicated to software and hardware-based technology solutions.




Source link