Governor Sergio Uñac led the delegation that toured the facilities of the El Pachón project, where he confirmed compliance with the court order that forced Antofagasta Minerals to remove a dump deposited on Argentine soil, as well as disused materials resulting from its mining activity. The Retirement Plan was ordered by judicial resolution on December 1, 2017 and formally began on January 18, 2018, being 98% fulfilled to date, subtracting only the profiling of the hillside of Cerro Amarillo.
At the end of the tour, Governor Sergio Uñac said that "all we see today was a large tailings dump that Minera Pelambres deposited on the Argentine side. From 2006, 2007 to 2011 or 2012, mining waste was deposited." Also, He stressed that this work was possible thanks to the efforts of all parties, "with the intervention of the Government of the Province of San Juan together with the Los Pelambres mining company, the Federal Justice based in the province of San Juan and also the chancelleries of Argentina and from Chile, we reached a great agreement and we see how the entire area has recovered".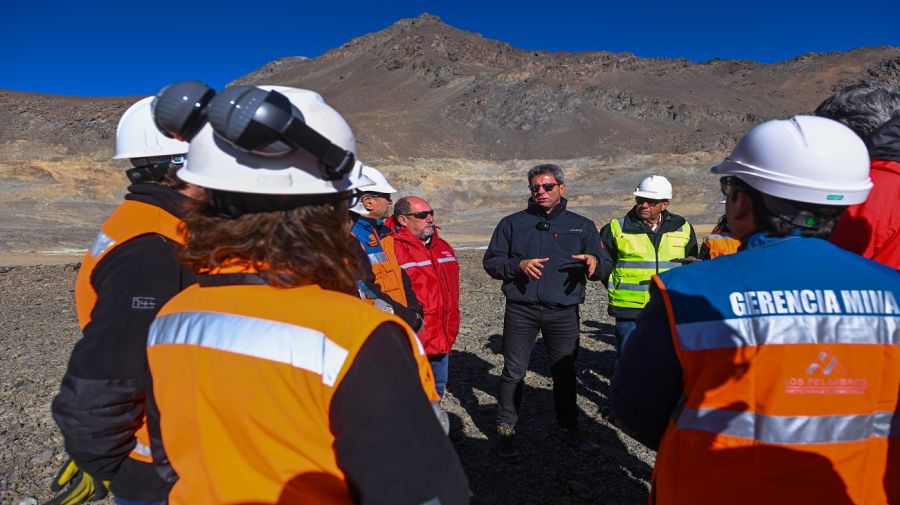 Lastly, he stressed that "the area is very close to the El Pachón project, which is currently in the exploration stage and we are very excited that it will begin to be exploited." For his part, the Minister of Mining, Carlos Astudillo, considered that the actions carried out were "a milestone in relations between countries, a milestone in the recognition of peoples and, by the way, a fraternal pleasure with this Chilean company for a sanjuanino town".
Alejandro Fernández, general manager of Production Antofagasta Minerales, for his part, was "very happy to be able to meet with Argentine authorities to practically close what it means to remove the dump from Cerro Amarillo. It was a commitment that we had with the Argentine Government and that we have been able to carry it forward with this work".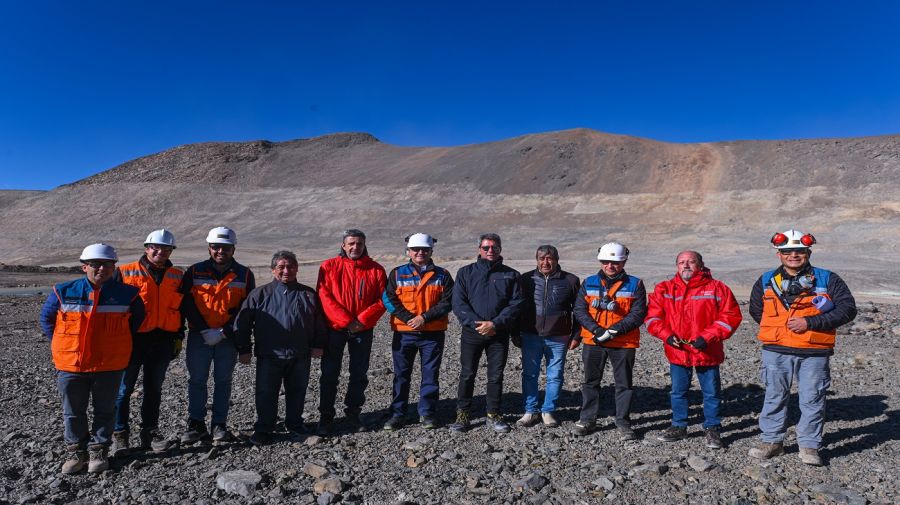 About the removal of the Cerro Amarrillo Dump
It involves the movement of 41 million tons of sterile rock measuring 1.3 km long by half a kilometer wide and approximately 50 meters high, which were deposited by Antofagasta Minerals improperly and without the corresponding permits on Argentine soil. within the property granted to Glencore in the El Pachón project. The task required an increase in the fleet of trucks that, initially, were 140 tons, then 240 tons and during the 2021/2022 period it was strengthened with the incorporation of four 340-ton trucks to be able to complete the task in the allotted time. For justice.




Source link