On Friday, Control Judge No. 10 of Córdoba, Juan Fernández López, issued a substantive resolution on the habeas corpus presented by a group of residents and merchants from the downtown area of ​​the city of Córdoba.
The pronouncement is read as a strong support, based on numerous legal and jurisprudential citations, to the police authorities, the Ministry of Government and Provincial Security Secretariat, the Public Prosecutor's Office and the Municipality of Córdoba to prevent in advance the " undue takeover of public space", such as to "intervene ex officio" if violations of the rules are observed during the development of a protest. Both aspects are part of the first two items of the resolution.
A third point is addressed to the Attorney General and confirms that he is "authorized to design and apply his criminal policy without any other condition than the current legislation."
In the fourth point, it invites the political powers (Executive and Legislative) to sanction norms that regulate the use of public space when social protests are carried out. In this same section, he suggests the possibility that there is an ideal property to make visible the protests of groups, so as to avoid blocking streets. A kind of institutionalized 'protestodrome'.
Perhaps the most direct and effective aspect in the immediate future is the fifth point that makes up –gives continuity– a Commission to Address and Follow-up on the Problem of Improper Use of Public Space, with the participation of the aforementioned agencies. This forum functioned while the habeas corpus was processed and was the space for consultation and consensus.
For Attorney General Juan Manuel Delgado, the salient aspect of the ruling is that commission because "it gives the initial kick to work seriously on a complex issue that cannot be resolved with simplifications."
In this sense, although there is currently an action protocol that guarantees circulation on the middle of the road when there is a protest with a blockade, Delgado said that there are no identical solutions for all cases. "A demonstration of 5,000 people can occupy a single block of Chacabuco Boulevard, but if half the road is left it can mean cutting five intersections of a narrower artery; you have to assess the minor damage as the case may be, "he cited as an example.
In his ruling, Judge Fernández López does not give instructions to the Police or prosecutors on how they should act, but it can be considered a strong support even in the case of punitive and repressive tasks, when pickets or permanent roadblocks take place due to the same arteries and there are overflows.
In the recitals, it analyzes, with specific examples, the rights that affect street protests that prevent free movement, work, attend a medical shift, among other things.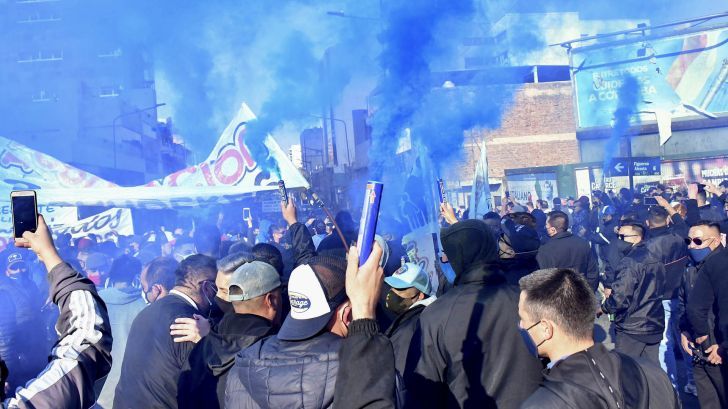 He defines what the occupation of public space means: "It is evident that the unions with the greatest power to summon and mobilize –as well as other social organizations– are no longer satisfied with making themselves heard in terms of their claims, but that their demonstrations have become real shows of force. This eagerness to 'win the streets' cannot be seen naively as a mere modality of lawful union activity, but rather constitutes a technique of social intimidation".
Fernández López also believes that "releasing half of the roadway from public roads" or inviting citizens "to avoid going downtown" or "merchants to close their businesses to prevent damage" is not enough. He qualifies them as meek acceptance.
In another section, he questions the presence of children in marches and demonstrations, violating their rights. And he goes so far as to describe some demonstrations as 'a tyranny of the masses'.
"There is then a glimpse of a plain and simple coercion against the legally and constitutionally assigned authorities, with total independence of their political and partisan affiliation. It is a common and constant modus operandi against any government management "(…)" a plain and simple anti-republican modus, a tyranny of the masses ", he argues in his ruling.
For Fernández López there is no more violation of the rights of those who protest for their own compared to those who are restricted in their circulation or in the development of their work tasks due to mobilizations, pickets or cuts.
"Is someone who receives a periodic allowance or a salary from the State necessarily more vulnerable than a small merchant who, suffocated by the tax and labor burden, finds himself facing the abyss of his own bankruptcy, also because of the impossibility of sell because their area is permanently under siege?" he wonders.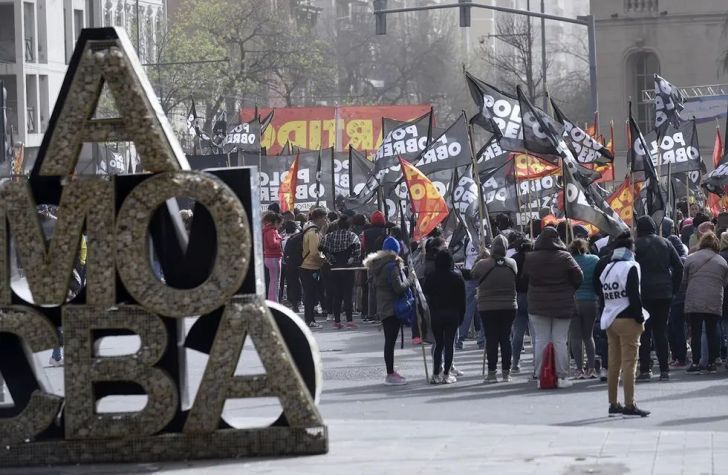 Prevention. In the resolution, it clearly alludes to the fact that the situation should not be contemplated when it has already occurred: "On the contrary, a strong state policy of prevention and deterrence of these transgressions must be faced, with the sole use of the legal tools available."
In response to a query from this medium, Fernández López clarified that he does not consider institutionalized marches, which are held for specific commemorations, such as those on March 24 for the Day of Memory, Truth and Justice, or – as occurred – for a sporting event, such as the Soccer World Cup.




Source link