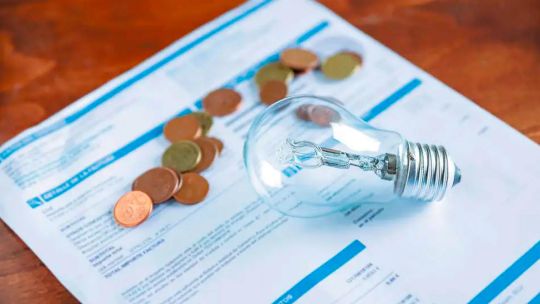 During the last weeks the electricity and water cuts throughout the country made themselves felt. It was an inopportune moment: it was the hottest March since 1952 (although it's always inopportune when a paid and much-needed service is cut off).
However, there are Argentines who do not have electricity, water or gas at any time of the year. The Study on consumption and perceptions around energy of the Colsecor Foundation tells the different realities that are lived in Argentina. Both sex and the cities of origin seem to influence the uses and possibilities of each home.
Without water, without light, without gas. The three sources of energy that most people have access to in Argentine homes are mains electricity, then mains water, and in third place natural gas. "Not all or all Argentines have access to all services. And the smaller the town is, the less access it has to natural gas", affirms the Colsecor Foundation.
Although 88% of those interviewed affirm that they have electricity in their homes, more than one in ten Argentines does not have access to that source of energy. Which means that more than 5 million people do not have electricity in their homes.
72% of those surveyed said they had mains water at home, which means that there are 28% who do not. In conclusion, at least 12 million Argentines do not have water in their homes.
The problem worsens with natural gas. Six out of ten Argentines have gas in their homes, so it can be deduced that more than 18 million Argentines do not have natural gas.
To a lesser extent, 35% have access to bottled gas, which is equivalent to three out of ten Argentines using bottles instead of natural gas. "People use bottled gas, mainly, because they have no other option (22%), because it is what they always used at home (12%) and because it is accessible in the area where they live (8%)", indicates the report.
Then, 9% use oil or derivatives (naphtha, diesel); 5% firewood; 1% have access to solar panels; and another 1% to biofuels (either biodiesel, bioethanol and biogas).
Access to natural gas increases as the size of cities increases, while bottle use decreases as cities get larger.
Regarding the first term, in towns with less than 10,000 inhabitants, 56% have access to natural gas, while in cities with more than 100,000 people, 64% have access to the same source. In small towns, therefore, only half of the residents have access to natural gas.
In cities with fewer inhabitants, 40% access jugs, while in large cities their use is 31%. Four out of ten use jugs in small cities.
The size of the cities, however, has a variable effect: while in the smallest cities access to electricity and network water is higher than in the others, in the case of natural gas it is the other way around: in smaller cities have less access to network gas than in large cities.
"From the data collected, it can be deduced that the most precarious sources of energy (gas in cylinders and firewood) have more access and are more consumed in homes in smaller cities (…) and among those between 25 and 39 years of age. , for those who have not completed high school and for women", concludes the foundation.
Home appliances. When buying household appliances, saving is the first thing that Argentines take into account. Six out of ten respondents (63%) indicated that the most important thing is that the device is energy efficient and saves energy. This first option is mainly of interest to people aged 60 or over.
The second question to consider, along the same lines, although with a wide difference, almost three out of ten (28%) stated that the main thing is that the appliance is cheap. Similarly, 27% chose the option "that does not become obsolete in the short term".
Then, with the same topic, two out of ten (22%) stated that it is essential that they contribute to responsible environmental consumption. And to a lesser extent, 9% said that it only matters that it fulfills its function, regardless of whether it uses a lot of energy.
5% believe that the first question to consider is that it be aesthetically beautiful and 2% are interested in whether it can be recycled. Finally, 7% of Argentines do not buy electrical appliances.
What use is given to each energy source? The Colsecor Foundation answers it. For cooking, mains water is the most used energy source (with 63% of the responses). Also in the kitchen, natural gas is the second source used (56%), then bottled gas (34%) and finally network electricity (22%).
"The use of firewood for cooking is quite marginal: only 6% of the people consulted state that they use it for this purpose," the study indicates.
For heating, gas doubles electricity. While 45% natural gas is used for heating, 23% grid electricity is used for the same purpose. Therefore, almost five out of ten use gas to keep the temperature warm, when two out of ten use electricity for the same.
In third place is the use of firewood (10%) and lastly is bottled gas (7%).
Positive changes. At a time of environmental reflection, the possibilities of accessing sustainable energy enter the discussion table. In this regard, the foundation asked the participants to what extent they agree or disagree with some statements.
The first was: "In my house we talk and establish energy saving practices." 87%, that is, almost nine out of ten Argentines, agree; of which 53% said they strongly agreed and 34% said they somewhat agreed.
Those in the age range of 60 and over agree significantly more with this statement than those between 15 and 24 years of age. While the first age group agrees 93% (63% strongly agree and 30% somewhat agree); the second is 64% (30% strongly agree and 34% somewhat agree).
The statement "if there were credits or promotions, I would change or incorporate environmentally responsible energy production in my home" has an agreement of 86%, of which 59% strongly agree and 27% somewhat agree. From this one could deduce the desire to take care of the environment, but the impossibility of doing so due to costs or ignorance. The deduction grows with the following statements.
Similarly, 86% of the people surveyed agree that "in the country there is not enough availability of devices that allow adopting an eco-efficient lifestyle" (59% strongly agree and 27% somewhat agree).
86% of the people surveyed agree that "in the country there is not enough availability of devices that allow adopting an eco-efficient lifestyle". 59% strongly agree and 27% somewhat agree.
Eight out of ten Argentines agree that "if people have good information, they prioritize eco-efficient energy consumption", of which 45% strongly agree and 37% somewhat agree.
Also eight out of ten (79%) believe that it is "very expensive to have an environmentally sustainable energy consumption"; Of the total, 47% strongly agree and 32% said they somewhat agree.
76% of people stated that they agreed that "society is moving towards more responsible forms of energy consumption" (30% strongly agree and 46% somewhat agree).
And finally, the statement "my energy consumption will not improve or worsen the environmental situation" has lower levels of acceptance, although equally significant. 52%, that is, half of Argentines said they agreed that individual change does not affect a large scale. (20% said they strongly agree with the statement, and 32% said they somewhat agree. On the other hand, 20% said they somewhat disagree and 23% strongly disagree.
In conclusion: more than eight out of ten Argentines have the desire or will to adopt more environmentally friendly energies, but do not do so due to lack of information, lack of devices, availability, or money.
"Young people seem to be more aware of how their energy consumption impacts the environment than adults aged 60 and over," the study concludes.
The report
Those responsible for the Study on access and perception of health in Argentina, of the Colsecor Foundation, are Mario Riorda, director of the Master's Degree in Political Communication at the Austral University; and Griselda Ibaña, director of the Federal Institute of Government, of the Catholic University of Córdoba.
To arrive at the published results, surveys were conducted between November 11 and 27, 2022. Data collection was carried out online through CAWI (Computer Assisted Web Interview) technology.
The sample of localities was designed in four non-proportional strata, according to the size of the city: approximately 350 cases per stratum, and a total of 1,480 cases.
The estimated margin of error does not exceed +/- 2.55% in any case. With a confidence level of 95.5%.
The sample was calibrated according to census parameters of sex, age and city size. The implementation was carried out by Dicen Consulting and Projection Consultants.




Source link