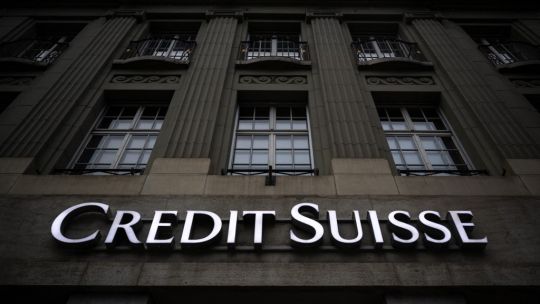 Switzerland's largest banking group, UBS, has bought the country's other largest bank, Credit Suisse, with an estimated offer of $1 billion. This was confirmed on March 19 by the president of the Swiss Confederation, Alain Berset, stating that it is the best way to "restore confidence" and will serve "for the stability of the entire world financial system," Berset said.
"The situation is known, Credit Suisse is one of the 30 systemic banks worldwide. It is one of the two largest banks in the country. It is therefore not only decisive for Switzerland, for our companies, for private customers, for their own employees, but also for the stability of the entire financial system," added Berset.
Credit Suisse, the country's second-biggest bank after UBS, "was a cause for concern for several months," he said, adding that the turmoil in the markets in recent days showed that "the necessary confidence" in the bank was not could restore. .
"This turbulence destabilized the most fragile banks and this was the case with Credit Suisse. Despite good capitalization, Credit Suisse lost the confidence of the banks," he explained.
Consequently, "in the face of such a loss of confidence, ensuring the supply of liquidity to a bank is one of the measures to be taken as the highest priority." For this reason, the Government approved on Thursday night 50,000 million in immediate liquidity for Credit Suisse –which was already known–. Now Berset announced that the total guarantees amount to 100,000 million Swiss francs.
Already on Friday the government came to the conclusion that "the necessary confidence could no longer be restored and that a quick solution was essential to guarantee stability."
The newspaper Financial Timeswhich was the first to report on Friday the possibility of Credit Suisse being swallowed up by Switzerland's biggest bank, said UBS had agreed to buy it for $2 billion, with fellow Zurich-based lender rejecting an earlier offer. of US$1 billion.




Source link