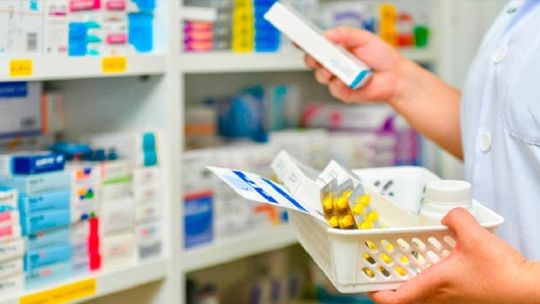 The government formalized the Electronic Prescription Law, or digital, which is already in force as of this Tuesday, February 28. The normative leaves photo-recipes without effect sent through WhatsApp or similar means, a mechanism that had been enabled during the Coronavirus pandemic.
The new standards were established in the Official bulletinThrough the Decree 98/2023 bears the president's signature Alberto Fernandezthe chief of staff, Agustín Rossiand the Minister of Health, Carla Vizzotti.
"Law No. 27,553 is intended to establish that the prescription and dispensing of medicines, and any other prescription, may be written and signed through handwritten, electronic or digital signatures, in electronic or digital prescriptionsthroughout the national territory", is explained in the decree.
The document specifies that it also "tele-health care platforms can be used" and that each electronic or digital prescription It must present a series of requirements to be considered valid. Among other things, each recipe must be unalterablehave a unique and unrepeatable identifier and comply with the safety standards.
In addition, they will have to present the Effective datewith a period of 30 calendar days for medications and 60 days in the case of other types of prescriptions.
Digital medical prescriptions: which ones stop working
On the other hand, it also created the Federal Sanitary Licensewhich "will include all qualifying registrations of health professionals registered in the Federal Network of Health Professional Registries" and will provide a "unique health professional identification code".
The purpose of this implementation is "univocally identify the professionals who provide their services" throughout the national territory, as well as "access interoperable systems for the implementation of Information and Communication Technologies (ICT) in the Argentine Health System".
How recipes are handled from now on
As explained by the Electronic Prescription Lawfrom this moment the prescription of medicines is allowed through electronic prescriptionswhich can count on authorized handwritten or digital signaturesa rule that also applies to prescriptions from other medical professionals in all areas of health care and pharmaceutical care.
In this way, pharmacy or health care services must be supplied through prescriptions that comply with said regulation, without exception. In this sense, No more photos or screenshots of the recipes will be accepted.
How is the electronic prescription that will be used in the province of Buenos Aires
Regarding the Applications that emerged in recent years, which were used by medical professionals to issue electronic prescriptions, these must be registered in a ministerial register before December 2023.
In this process, a form must be completed that will request certain technical details and, as detailed, by March 2024 the Ministry of Health must have already decided which platforms received official approval to function.
AS/ff




Source link