The Ministry of Economy is holding a series of meetings on Tuesday 4 to finalize the guidelines that will allow define the changes to be introduced in the exchange rate policy to avoid an abrupt drop in the exchange rate.
The new plan that came out from the Palacio de Hacienda and that It would be announced before the start of the Easter holidays y will allow a margin of maneuver before each new regulation enters into forceconsigned the NA agency.
The main measures of Sergio Massa's new plan
Meanwhile, the Minister of Economy, Sergio Massa, has given general guidelines that include an special dollar for agricultural arrangements, especially for the regional economyand the simplification of the exchange market, where a dozen types of exchanges coexist.
It is also expected a stricter import programTherefore, access to the exchange market for the purchase of foreign currency through credit cards will be limited, which will directly affect outbound tourism. Measures against dollar savings are not excluded.
The sum of these measures aims to an exchange unfolding that would culminate in new dollar prices, with the objective of mask the depreciation of the peso.
The program responds in part to parameters agreed with the International Monetary Fundhe (IMF). The entity published a report where the requirements that allowed the approval of the fourth revision of the program and the transfer of US$ 5,400 million.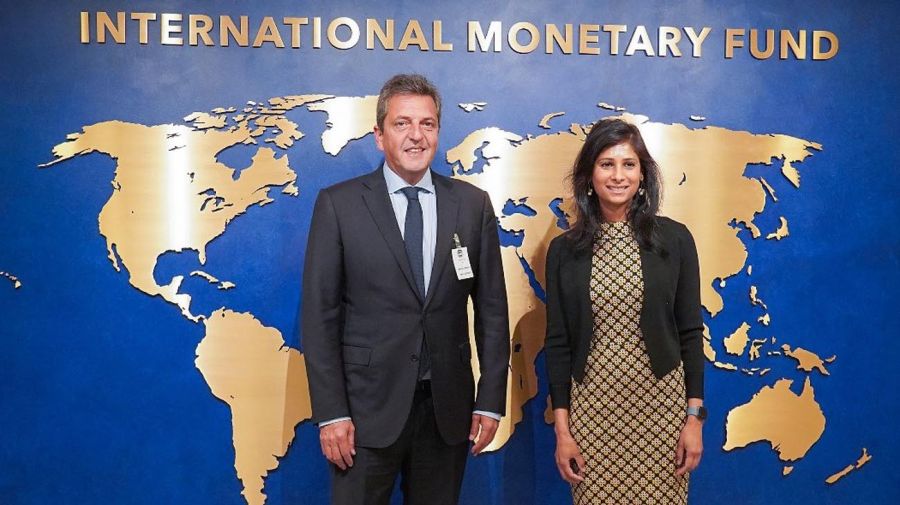 Regarding the agricultural dollar, this will include updates to the "soybean dollar" for regional economies, while it is determined which other sectors are incorporated into the exchange rate. In this sense, the governor of Entre Ríos, Gustavo Bordet, has publicly requested the inclusion of citrus production. There are also pressures for the incorporation of wine sector, which was promised special treatment, mainly in areas affected by drought, late frosts and hail.
While, the dairy industry and the entire Alto Valle fruit and vegetable sector join those who demand this benefit. Currently, the soybean dollar range is one of the issues defined by the Ministry of Economy. It is estimated that, for example meat exports will be exempt from this preference.
If we consider the value of the "Soybean Dollar 2", the current exchange rate would need to be around $300 to keep up with inflation until it expires. The tool would be valid for 45 days until May 30.




Source link