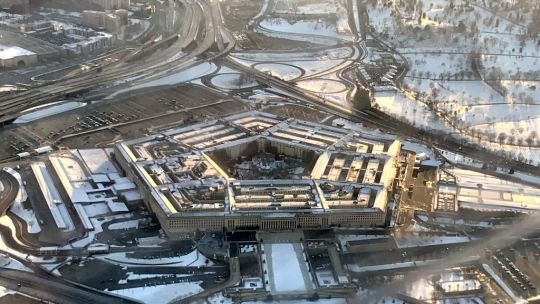 "Highly confidential and classified" information that poses "a very serious risk to national security" was made public in a Leak of documents providing details of US espionage in other countriesincluding an assessment of the weaknesses of the Ukrainian Army, according to the Pentagon.
The Department of Defense is "working tirelessly to determine the scope and scale of the release of the information" and its veracity, spokesman Chris Meagher told reporters Monday. "It is highly classified confidential material that people in the Department of Defense and certainly other areas of the US Government use to inform their work."
Meagher said the US has been "engaged at high levels" with its allies because of the leak.
While the Pentagon conducts a damage assessment, the Justice Department has opened a criminal investigation.
The leak of "top secret" documents that alarms the Pentagon and endangers spies
"We have been in communication with the Department of Defense regarding this matter and have begun an investigation," the department said in a statement. "We decline to comment further."
The secret documents appeared on social networks in recent weeks. The material reveals information covering a wide range of topics, from US assessments of the war in Ukraine to intelligence collected on diplomatic allies.
Biden Administration officials hope the matter of the leak will be raised in the course of their regular contacts with allies, including when President Joe Biden meets in person in the UK this week with British Prime Minister, Rishi Sunak. The UK and US are members of the "Five Eyes", a group that shares some of their most sensitive intelligence, as are Canada, Australia and New Zealand.
A European official said the problem is mainly messages that are extrapolated from leaked material, such as public confirmation that the US is spying on allies, including Ukraineand the implication that time may be on Russia's side in its invasion due to Ukraine's ammunition and weapons shortages, and the limits of its air defenses.
For the most part, though, the material confirms what allies already know, according to the official, who spoke on condition of anonymity.
Members of Congress are calling for briefings on the leak and how it happened. "Reports of intelligence leaks are incredibly concerning. The House Armed Services Committee is actively seeking responses from the Department of Defense," Republican Rep. Mike Rogers, the committee's chairman, said in an email.
The Department of Defense "continues to review and assess the validity of photographed documents circulating on social media that appear to contain sensitive and highly classified material," the Department of Defense said. Pentagon spokeswoman Sabrina Singhit's a statement.




Source link