The member of Priests in Option for the Poor, Francisco "Paco" Oliveiraended this Friday March 31 the hunger strike that he carried out for a week in front of the Palacio de Tribunalesa protest with which he demanded the resignation of the Supreme Court judges. "We must end the ban against Vice President Cristina Fernández de Kirchner", affirmed the religious.
"Democracy without judicial mafia", was the motto of the move led by Olveira and which sought to show that "The Judiciary is harmful to the poor."
fasting for a week week It culminated with a mass and a meeting with leaders from different spaces close to Kirchnerism.like the CTA of Hugo Yasky and the national senator Juliana DiTullioamong others.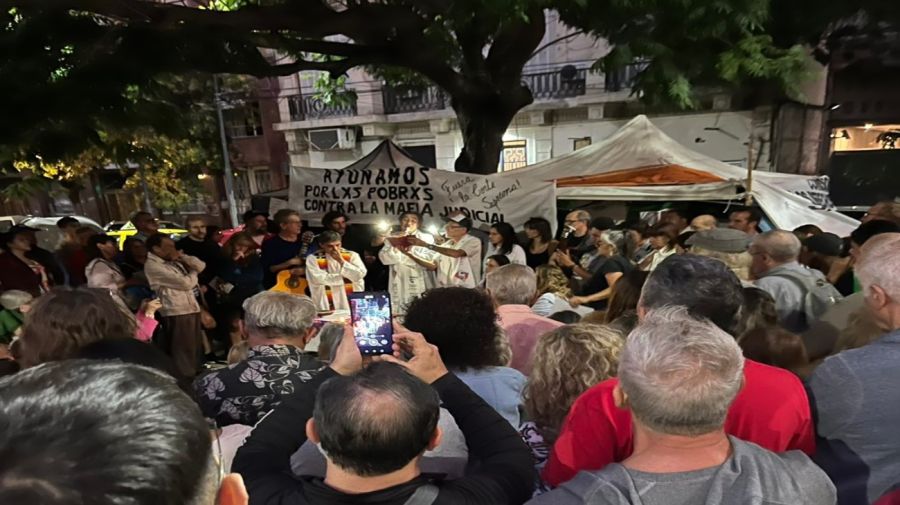 "Father Paco's effort expresses the desire of the people who demand an independent justice and say enough to this Supreme Court that is part of the mafia and only watches over the interests of the dominant sectors!" Yasky highlighted.
In turn, Di Tullio said: "Father Paco is very brave because he puts his body into view the consequences of this inflationary agreement with the IMF for the debt that Mauricio Macri took on, and of this Supreme Court at the service of economic power, which translates into more poverty and indigence for our people".
This Thursday, the priest entered the Palace of Justice and left a letter in which he demanded the "resignation of all the members" of the Supreme Court. "In our character of citizens of the Argentine Republic, who have been on a hunger strike since March 24, we feel in the moral and ethical obligation to address you, all the members of the Supreme Court of Justice, in exercise of our constitutional rights to petition before the authorities," said the text that was read.
NA/HB




Source link