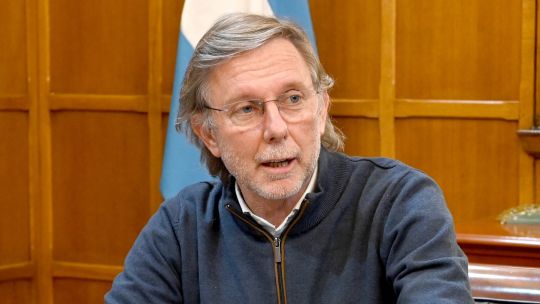 He Secretary of Agriculture, Livestock and Fisheries, Juan José Bahillo, came out to question the producer assembly convened by rural entities for February 28.
"I have a very good dialogue with the Liaison Table, with coincidences and disagreements, and due to agenda issues in the last week I have not had communication with them. The truth is, in some way, I was surprised by this call", affirmed Bahillo.
The Argentine Agrarian Federation (FAA) launched a call for the February 28 from 8 o'clock on the side of the Buenos Aires-Rosario highwayin the access to Arroyo Seco, at the intersection of highway 9 and route 90. The objective is to demand greater assistance from the Government for the sector due to the serious consequences of the drought.
From the agro of Córdoba, they begin to design a "productive political party"
Among other entities, they joined Argentine Rural Confederations, Coninagro and the Argentine Rural Society that form the Liaison Table together with the Agrarian Federation.
Faced with the claims, Bahillo considered that "dialogue is the way to solve and improve this"as it "has been working".
"It cannot be said that the State is not present and that it is not close; and that we are not taking care of ourselves and we are not working. Obviously the expectation must be placed in a reasonable place because there is no State policy that replaces what is the normal cycle of rains," the official said in statements to Radio 10.
Government measures
Bahillo pointed out some measures such as the investment of more than $3,600 million for those who have up to 100 hectares of corn and up to 400 of soybeans", as well as the program Impulse Tambero "with contributions of up to $600,000 for four months for dairy farmers of up to 5,000 liters per day and an additional contribution for those of up to 1,500 liters.
He also made reference to the Lanar compensation program that provides compensation of $600 per head to small and medium-sized producers of shearable sheep.
He also recalled last week's announcement aimed at livestock producers with limitations in the availability of forage resources, for which a subsidy of 40% of the food necessary for fattening the animals in feedlot will be made available.
LM / MCP




Source link