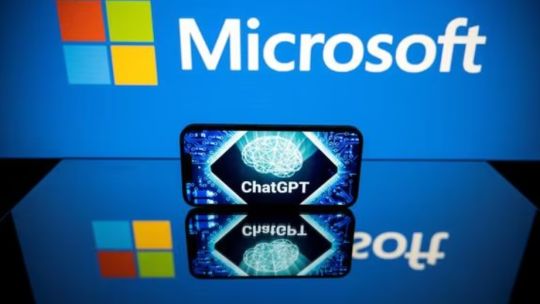 There is an artificial intelligence (AI) that is surpassing the technological giants of Silicon Valley and, sooner or later, it will have an impact on a global scale in all areas: social, labor, educational and political.
"ChatGPT" is a conversational robot developed by the non-profit organization "OpenAI" founded in 2015 among other investors by Elon Musk with a contribution of billions of dollars whose objective is to promote and develop "friendly" artificial intelligence that benefits humanity as a whole.
ChatGPT passed the University of Minnesota Law School exams and MBA assessments taken at the University of Pennsylvania. You can also write computer programs in the programming language you are asked for, it is an excellent idea generator for writers, artists, teachers, managers, marketers, etc. and can do the homework of the boys (and not so boys).
Google wounded to death?
The mother of all technological battles has begun. Some say that at the headquarters of Google the founders have been called out of retirement for them to get down to business. "Code Red" they tell the situation and it is not for less, since their entire business model can become completely and utterly irrelevant in 1 year.
Google will cut 12,000 jobs worldwide
Google's business is advertising: today it is the largest agency in the world and makes 97 percent of its profits from the sale of digital advertising. You don't make money from gmail, you don't make money from android. He earns money with the search engine, with Youtube, and with the massive use of Android and Gmail that allows him to have us all within his ecosystem to slide us, whenever he can, an advertisement.
But, what if there was an AI that answers what we ask without having to go through pages and pages of the Internet to find what we want? Well, we stopped using the search engine. So we see fewer ads. The Google killer is born.
However, AIs have flaws: they give incorrect information, or what in academic papers is called "biased information". This happens because they were not trained with "encyclopedic" information but with multiple sources such as forums and social networks. Their education thus drags on the "learned" mistakes on those colloquial dialogue sites, so many times a source of misinformation and fake news.
On February 8, 2023, in a magnificent presentation, Microsoft introduced the integration of its Edge browser, integrated with ChatGPT and its Bing search engine, thus showing how you can use your own browser with the assistance of AI. The next day Google made its presentation, but it was not as its managers intended: without integrations as Microsoft did, it presented its new AI called Bard, in a show that was described in the networks as "armed in a hurry."
It is a matter of time to see if users turn en masse to the use of Microsoft tools, which would leave Google groggy.
And where are we?
The Spanish economist and adviser to the UN and the European Central Bank, Marc Vidal, wonders on his YouTube channel if perhaps we are going to "A world without work" in which robots do everything. And humanity? There is a term that Bill Gates has been talking about for years and it is universal income. According to Gates, the owners of the means of production that replace humans should pay a tax that would serve to create a universal income so that everyone can subsist without working.
Google, Meta and Mercado Libre in Argentina under fire for advertising without consent
Last year other AIs also emerged that are dedicated to making works of art at the user's request just by indicating what one wants and in what artistic style. The first to become popular is Dall-e, also from OpenAI. This turned around content production, with illustrators being the first to complain: if before, a magazine hired an illustrator to create cover art, today it sits down with Dall-e and, testing different texts, generates in just one mouse the image you want.
There is already talk of collective lawsuits against AIs.
It is also said that AI is going to replace lawyers and accountants, doctors and all kinds of work that is digitizable. It is speculated that an AI will be able to make a judgment automaticallywhich can detect diseases at an early stage with just a few diagnostic images and with the precision of an expert doctor with years of experience.
The reality is that for critical tasks AI still cannot replace a human because he makes mistakes. You cannot be in charge of a diagnosis, nor write a practical work for the faculty, nor a journalistic note without having specialized human supervision on the subject and who is capable of detecting those errors. The AI ​​is as intelligent as the engineers who programmed it and knows only the contents that have made it "learn". Does not have creativity, ingenuity, or intuition like a human. And without a person to tell him what he should do, he can't perform…
The obvious concern is, is technology going to put us out of work? The current tools are going to be, for those who are not prepared with technological knowledge, the destroyers of their trade or career. But for those who are properly prepared and can creatively see the ways in which the tool can help them, they will be like the farmer's tractor that replaced the plow and allowed him to increase his productivity and profit.
*Eduardo Fabian Argento, professor of the Bachelor of Science in Social Communication and Advertising at the Universidad del Salvador.




Source link