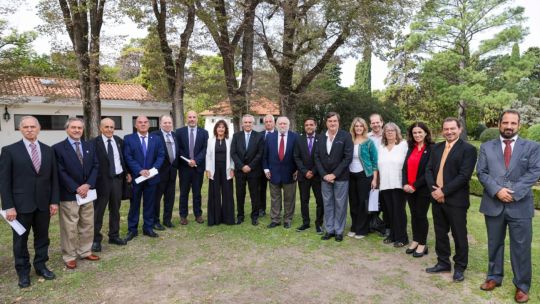 The Argentine Union of Pharmacists and Biochemists (SAFYB) supported the decree of the president Alberto Fernandez about what enables pharmacies to supply medicines from their formulary upon prescriptions signed by veterinarians for use in pets.
"The authorization of veterinary medicines in pharmacies is an appropriate measure since these medical devices also require specific controls, adequate conservation and correct use, just like medicines for human use," they began in a statement.
Along these lines, they added: "Being a health center specialized in conservation and advice on medicines, the pharmacy is the right place for the timely dispensing of medicines veterinarianswhich, although they have similar industrial processes, differ from human drugs in doses and application".
"The wide distribution of the 12,000 pharmacies throughout the country guarantees fast and timely access to the veterinary medicine. The pharmacist is an expert in medicines, including those for veterinary use, capable of adapting his knowledge to the needs of pets, and to deliver the right products to their owners, at the right time, with the right advice," they said.
They also stated: "The complexity of the new veterinary pharmacology, with wide availability of analgesics, antibiotics, anti-allergy and oncology drugs, among others, implies the need for them to be properly arranged, classified and preserved, something that only the pharmacy can guarantee".
"The pharmacy will have a separate section with veterinary medicinesas it has with sanitary accessories and cosmetic products, for the benefit of public and animal health," they said.
In this sense, they commented: "The veterinary cannot fulfill the triple function of diagnosing the pet's health problem, prescribing the remedy and also selling itTherefore, it is essential to separate the professional act of the veterinarian from the pharmaceutical act, in the same way that occurs with the prescription and dispensing of human medicines, which are clearly divided".
"The SAFYB wants to bring peace of mind to the population since the technical directors of pharmacies are prepared to fulfill this professional function, in particular what emanates from decree 185/2023 whose subparagraph c) of article 25 of the regulation of law 17565 establishes the paper: "Ensure that the pharmacy under your direction only accepts prescriptions issued by persons authorized by Law No. 17132 to make them, as well as by all registered veterinarians""they continued.
And they concluded: "The SAFYB opens the registration of the face-to-face and distance course "veterinary pharmacology" that will refresh the concepts of the professionals who need it. This union remains at the disposal of its members and the public regarding the correct prescription and dispensing of Veterinary medicines".
ED




Source link