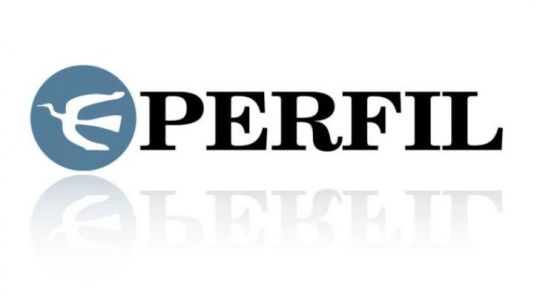 If I didn't lose count, in 2022 five books by César Aira were published by five different publishers. Aira hates being treated as a prolific writer, but there must be a word to designate someone who publishes five books a year, whether they are big or small (more like boys), novels or essays (rather fictions that might not be and vice versa). One of those books, Los últimos días de Nostradamus, appeared in the publishing house Neutrinos de Rosario, which also published last year Los años Aira, by Alberto Giordano, entries from a newspaper in which the author's meetings (and disagreements) are recorded. with his friend between 2014 and 2016. Something like Borges de Bioy, although Aira is not used to having dinner at Giordano's house.
Nostradamus is a delightful novel in which Aira analyzes his work by comparing it to that of the famous prophet, about whom he tells that he used to publish small calendars with insurmountable predictions that allowed him "without even resorting to cynicism, what so many had longed for in vain: a letter white to write anything". And also being so unique that no human being could replace it, just "a civilization, but there was none on the horizon that posed a threat." As in other of his novels, Aira qualifies his work, through an intermediary person, as much more accomplished than that of his contemporaries. I remember that the protagonist of El santo had worked a number of miracles that coincided with the books that Aira had published up to that moment. And I remember the character in another novel, who spoke of his incomparable ability to put words together and multiply the sales of his products through reprints and translations. I'd like to find the exact quote, but I can't remember in which novel that occurs, because… well, because Aira is too prolific for my failing memory. In any case, I can add that The Last Days of Nostradamus is many things, among others a very funny novel that contains a reflection on old age, a thesis on literature, another thesis on literature and a diatribe against the culture in which "You could not put an ounce of hope."
There is little space left for me to talk about Giordano's diary, about which I have conflicting impressions. On the one hand, it is an interesting reading because it allows us to know something about everyday Aira and gives us a chance for his admirers to indulge in the harmless and inevitable passion of cholulismo. On the other, Giordano's perennial ambiguity about his own ideas suggests that Aira's literature annoys him a little (or more than a little) and reduces it to little more than minor entertainment for a snob circle. After assuring that some of his peers consider that Aira is a beacon and others that he is a fraud, Girodano admits that it is "an occasion of always renewed joy for his readers" before issuing his low verdict from above: "It is hard for me to think about Aira as 'a great', 'a great writer'. I imagine him rather as a cult writer of unusual scope, greater than the usual among this class of writers. Who needs enemies with friends as mean as Giordano? In any case, Nostradamus predicted that Giordano will be repudiated when the final judgment of literature arrives.




Source link