The teaching scene in Córdoba is in the midst of a serious conflict, that led to a 48-hour strike this week and the announcement of a new mobilization, in demand for improvements in salaries and retirements promoted by the Union of Educators of Córdoba (UEPC). The entity considered that more than 90% of the provincial education workers adhered to the force measures that were carried out this Wednesday and Thursday, in rejection of the increase proposal made by the government of Juan Schairetti, which aimed to a monthly improvement that reached 40% in June.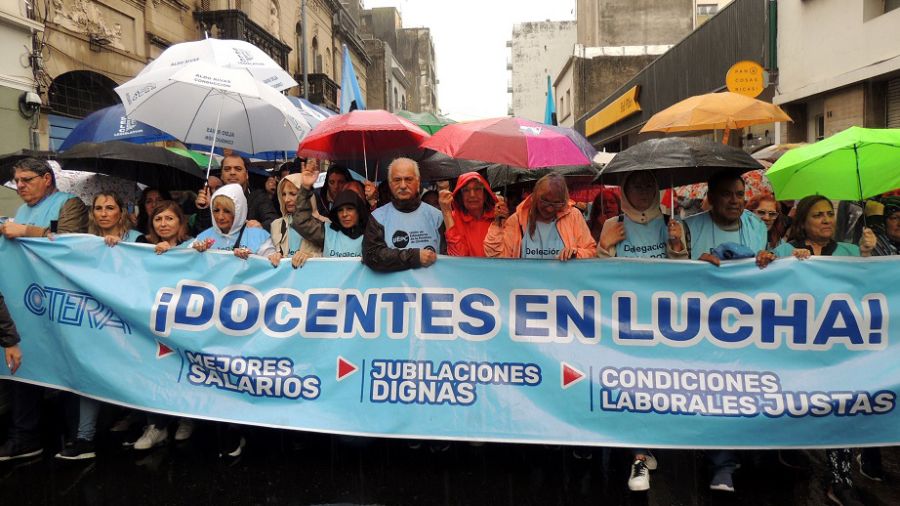 "They had offered some minimal improvements, such as going from May to March by 2% or the increase from July to June, but there is no progress in the central claim that teachers make, which is to have a salary floor of 250,000 pesos, which ensures be above the poverty line, that at least the basic basket can be covered", they pointed out from the UEPC.
The claim of the Cordovan teachers highlights that "the floor depends on how the baskets are measured, and in February it was 170 thousand pesos, and how it is measured is always more than the salary floor we have now, that is why we demand that it be established that no teacher salary can be below the poverty line".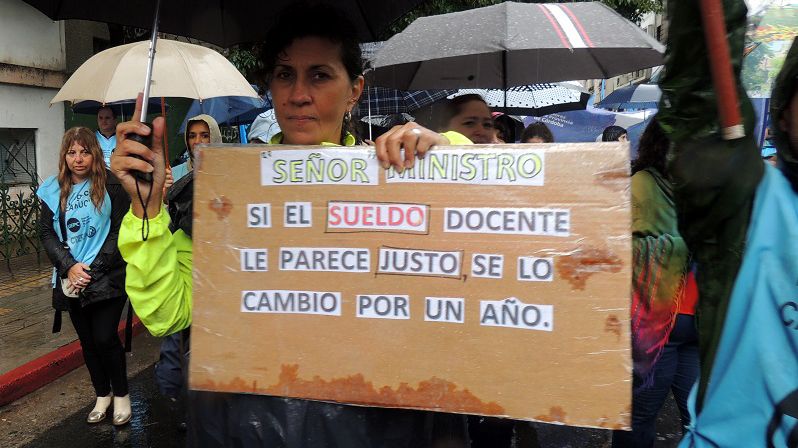 This Thursday an impressive march of thousands of teachers marched through the provincial capital, touring the central streets to the vicinity of the Civic Center, despite the heavy rains that fell on that province and that in many towns, especially in the south of Cordoba, caused serious problems. .
In the march of the UEPC in front of the Legislature, Zulema Miretti, deputy general secretary, affirmed that "the entire province knows of our claims and our struggle, but the government turns a deaf ear, threatens us and discounts our days of unemployment, and also does nothing when we say that we cannot work because the schools do not They are in condition."
Juan Monserrat, The head of the UEPC stressed "we know that it is a beautiful moment to be on the electoral campaign, but we are not on the electoral campaign. We are convinced that we must fight with the organization, with our colleagues in schools and taking responsibility for what we say and what we do".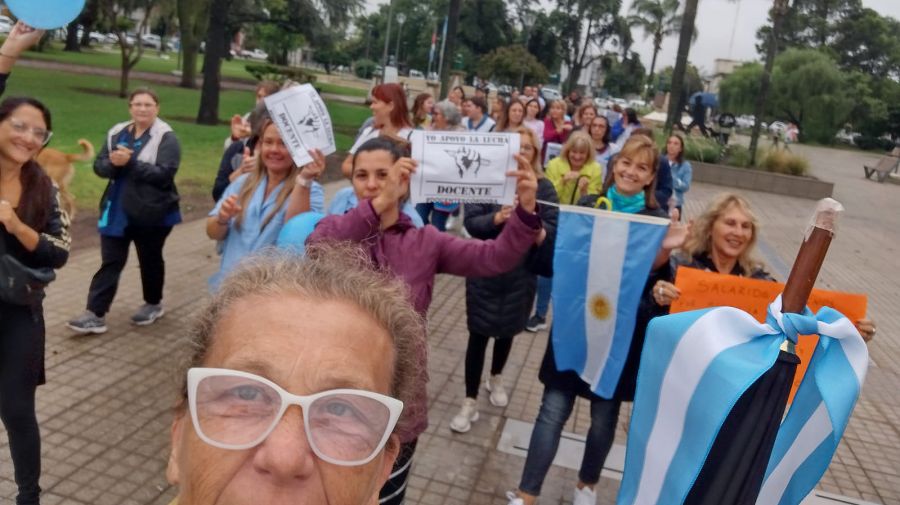 "They always take time to give the answer, we would have normal classes if we could anticipate this discussion in the last days of February. The retirement issue was always on the table, 40% also and that it be achieved for the Christmas bonus was on the table, it was a long and tedious process, the representatives of the Executive were leaking the alternatives," said Monserrat.
HB




Source link