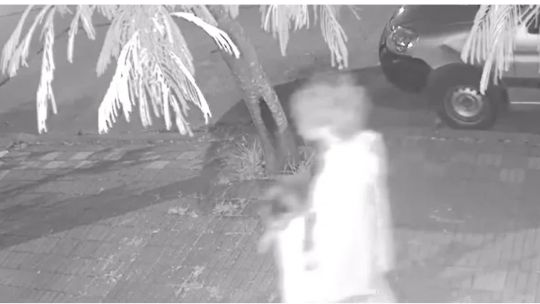 He 17 year old accused of kill cats and dogs in Parque Luro, Mar del Plata, was accused of infraction of the Sarmiento law of Animal Protection in the Juvenile Criminal Responsibility Jurisdiction. His actions were recorded on the security cameras of his neighbors.
The boy was evaluated by three psychiatrists that they determined that there is no "internment criteria", while from the Juvenile Criminal Responsibility Jurisdiction they ordered that their own interdisciplinary team carry out an in-depth evaluation.
As explained by the prosecutor for minors Marcelo Yánez Urrutia to The capital, the 17-year-old teenager was charged with the crime of animal abuse for violating the Sarmiento law. Urrutia clarified that, although the fact is "very serious", the penalty for animal abuse is "very low", with a maximum of one year in prison.
They accuse a young man of killing cats and dogs in Mar del Plata and his father made a desperate request
The defendant's family does not come out of their astonishment at what happened and they were victims of escraches from several neighbors, for which they asked the authorities for help to treat the minor. Given this, they took the adolescent to be evaluated by three psychiatrists, but they all agreed that there is no admission criteria and that should be treated by psychologists.
For his part, prosecutor Yánez Urrutia has already ordered that an interdisciplinary team from the Juvenile Responsibility Jurisdiction, with psychologists and psychiatristsso that they work with the adolescent, talk with him and analyze the steps to follow and the reasons for his behavior.
They identified the woman who threw a dog in the trash in Villa Luro and was charged with animal abuse
How did the cat killer work?
According to the information that emerged, in recent days at least four cats and a dog have been killed by the defendant. In the videos that went viral, you can see the young man leave animal carcasses with total coolness on the sidewalk
The boy's father revealed that he spoke to the young man and asked him why he caressed the cats and then killed them, however, he received no response. "I apologize to the girl whose cats he killed. He is crazy and I can't believe it, "said the man. In turn, he explained that the teenager" stays at home for a long time, but he doesn't drink, he doesn't take drugs and he doesn't go out dancing.
When asked if he suffered from any kind of problem, his father said: "He had problems at school because they bullied him, they called him 'colorado mufa'." "I understand the neighbors, my wife is a protector of dogs, we have even cured pigeons. My son is not going to go out alone anymore," he continued.
RB/ff




Source link