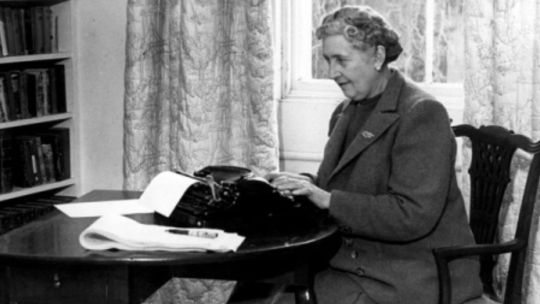 This Sunday, the British newspaper The Telegraph revealed that the novels of Agatha Christie they are being rewritten by their publisherHarperCollins, to adapt them to the "modern sensibilities".
Ethnic references, insults and what could be considered offensive language will be removed from the books that collect the inspector's mysteries Hercules Poirot.
In this way, the work of the mystery writer will pass through a sieve similar to the one that the books of Roald Dahl or to the adventures of James Bond written by Ian Fleming.
English writer Agatha Christie died on January 12, 1976.
Among the transformed works, The Telegraph highlights death on the nilefrom 1937, in which the character of Mrs. Allerton complains about a group of children who are bothering her, saying: "They come back and look, and look, and their eyes are just disgusting, and so are their noses, and I don't think I really like children". Now you can read: "They come back and look at me and look at me. I don't think I like children."
Already in 2020, in France and Spain the title of his book was changed ten blacks. In France the book is called there were 10 and, in Spain, the new version is titled and there were none left.
FM JL




Source link