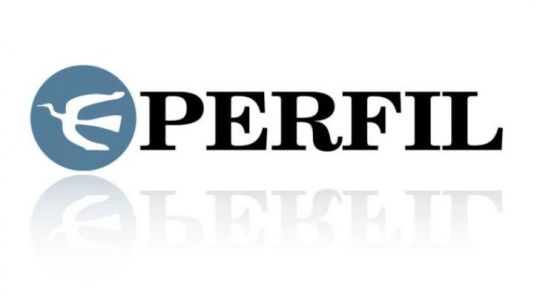 This is a book to think about change in education. And it is proposed to do so outside of the apocalyptic visions supported by the idea of ​​educational decline and, also, avoiding the recipe that prescribes a linear path between planned change and practices. The authors invited are academics, teachers, officials, legislators, ministers and former ministers who focus their analysis on educational policies that seek to lead the changes. The analysis systematically avoids simplification, in order to deal with the complexities involved in considering the conditions and capacities required by educational policies, in order to make them more relevant, effective and intelligent entities. Because to change education it is necessary to effect a profound change in the way of thinking and develop educational policies designed to govern and lead the change. It is then a book that intends to reflexively transit the tensions inherent in educational change and the claims to lead it.
The title of the book, The back room of education, defines a way of analyzing the problem of governance and educational change. The concept of "back room" refers in its first literal meaning to what is behind, hidden from view. But the dictionary of the Royal Spanish Academy recognizes a second colloquial meaning: "Warned and thoughtful caution in the way of proceeding or in the government of things." So, when speaking of "back room", in this case, back room of educational policies, reference is made to what underlies, to what is implicit, but also to the conditions of possibility (and impossibility) of the political action, to the conceptual and cultural territory where policies and reflection on practices are dealt with.
…
The central conflict of educational policies is to understand that developing more and better capacities in educational systems requires, in turn, more and better capacities in policies. Among them, the capacity to develop a multilevel governance supported by a participatory logic of long-term planning; make decisions based on well-founded knowledge; implement situated, efficient and effective management in dialogue with the cultures of the context in which they operate.
Changing education and changing policies implies knowing how to do, wanting to do and being able to do. So, in addition to a good dose of civic courage and generosity to get involved in educational issues, we need powerful ideas and rich learning experiences.
Regarding ideas, education can be thought of retrospectively or prospectively. In the first case, it will go to the restoration of models and practices in disuse, accommodating the future to the past. In the second, it is about projecting visions that allow learning from the past to develop other possible futures. The position that is adopted will define the conservative or progressive tone of the narrative and of the political decisions and, with the power that ideas have, it is possible to advance decades or go back centuries.
As for valuable experiences, they often remain encrypted in their here and now, and in the memory of their actors, with little chance of being transferred and expanded. Educational policy becomes a craft practice that produces a type of knowledge that requires reflection and sharing, if what is desired is to learn from experience or, at least, avoid always stumbling over the same stone. Hence, the open and plural conversation of those who go through public policy experiences is an increasingly necessary path.
…
So far in the 21st century, and for all of Latin America, a progressive expansion of educational rights has been observed in general terms: the number of students at all levels has increased, budgets have increased, and new legal frameworks have been produced that incorporated a more complex and comprehensive vision of educational rights. However, inequities, quality and relevance problems persist in the educational systems, which were deepened during schooling in the covid-19 pandemic, which demand better ideas and experiences.
Before the pandemic and during the first two decades of the 21st century, expectations and questions regarding the changes that education systems required in a context that was already shaking their foundations proliferated with renewed strength. As if the beginning of a new century speeded up discount time for educational policies to finally undertake that paradigmatic turn that was expected.
Already towards the end of the last century, the hallmarks of a new era were clear, with its lights and its shadows: a new global social and economic configuration was becoming evident. The post-industrial, post-capitalist, post-modern society, network society, information society, liquid modernity, late capitalism, risk society, which we could agree to call the "knowledge society", alluding to one of the central elements of the transformations: the intensive use of knowledge as a primary factor of production in a world in which, paradoxically, uncertainty is growing. In its economic, social, and political aspects, and in its dynamics of accelerated change, global insecurity, and uncertainty, times are stressing educational systems, their meanings, their policies, and practices like never before, multiplying radical questions such as the one formulated by Antonio Viñao: "Are we at the beginning of the end of the educational systems as we have known them (and loved or hated them) since their genesis in the 19th century?"
*Compiler of the book La trastienda de la educación, editorial Aique. (Fragment).




Source link