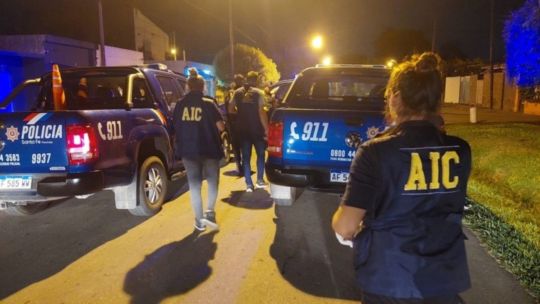 The city of Rosario returned to be news for three murders occurred in the span of 15 minutes in the early morning of this April 12. One of the victims was identified as Yanet Díaz and according to investigators, she was pregnant. The other two crimes are still being investigated.
The prosecutor Alexander Ferlazzo will be in charge of investigating what happened in the three bloody episodes that occurred this Wednesday, where between 1:40 and 1:55 a.m. a woman and two men were killed under different circumstances.
Rosario: they shot at the front of an ice factory and left an extortion message
In the case of Yanet Mariana Díaz, 28, it was a shooting attack with a 9-millimeter caliber weapon. The experts indicated that one of her shots generated a fatal wound in her skull.
The Díaz couple appeared before the security forces and confirmed that she had been expecting a baby for five months.
They accuse the wife of a beaten and murdered man
The victim identified as 73-year-old Ángel Osvaldo Peralta died tragically, attacked by a blunt object to the head.
It happened in Barrio Ludueña and the only person arrested so far is the wife of the deceased, named Silvia, who was arrested by order of the prosecutor Ferlazzo.
They attacked two banks in Rosario and left threats against the former security minister: "Stop talking about drug traffickers"
According to the woman's account, Peralta was dead in his bed when he arrived at their house. Finally, the homicide division seized his blood-stained clothes and two glasses along with a bottle of wine.
One death and another shooting attack
The third death reported this morning was that of a man who still could not be identified, but who was shot while riding a bicycle through Nuevo Alberdi.
According to what the Homicide Division of the Criminal Investigation Agency reconstructed and reported Rosario 3, the man was wounded in the back and chest. Witness accounts confirmed that he tried to call for help but eventually fainted. At the scene of the event, used .40 caliber pods were found.
Rosario already has 90 homicides so far in 2023.
gi / ds




Source link