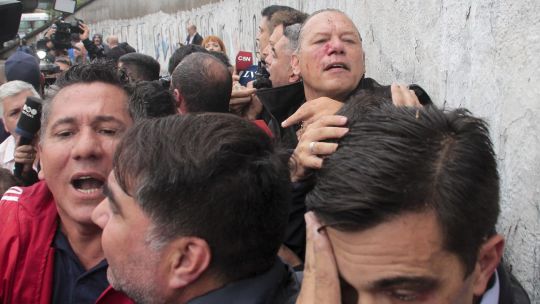 two bus drivers They were arrested on the night of this April 5 accused of assault suffered last Monday by the Buenos Aires Minister of Security, Sergio Berniin the middle of a protest for the crime of the driver of line 620 occurred in the town of Virrey del Pino.
Police and judicial sources informed the agency THAT that those arrested were identified as Jorge Galeano and Jorge Gerda and the operations were carried out jointly by members of the City and Buenos Aires Police.
Within this framework, raids were carried out at the home of both bus drivers and at the company where they provide service.
Developing…




Source link