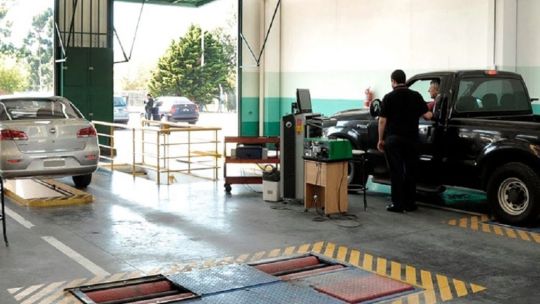 The Vehicle Technical Verification (VTV) in the Buenos aires city will be modified in the coming months, if the bill that the head of government Horacio Rodriguez Larretasent to the Buenos Aires Legislature, which consists of implementing one more year of exemption of the procedure for new cars, in addition to extending the validity of the revision in semi-new cars.
The bill arose from a key fact: only 14.7 percent of cars between four and seven years old do not pass the VTV. From eight, rejections rise to 30.6 percent.
What is the project that proposes changes in the Buenos Aires VTV?
So far, the VTV in the City of Buenos Aires It is mandatory for vehicles three years old or older. If the project is approved, the exemption will go from three to four years as of the 2023 models. This means that if a person buys a 0 km this year, they will have to go through the control only in 2027.
Likewise, the VTV in the City of Buenos Aires it is valid for one year; that is, it must be done every year. If the project is approved, it must be done every two years, as long as the car has less than 60 thousand kilometers or eight years. When that limit is exceeded, it will be mandatory (as now) to do it once a year.
With these changes, the head of government hopes that a new car will reduce the number of checks in its first eight years from six to three. This would drop from $42,000 to $21,000 (according to the current price) the expense of the owner of the vehicle to keep it up to date with the obligatory controls.




Source link