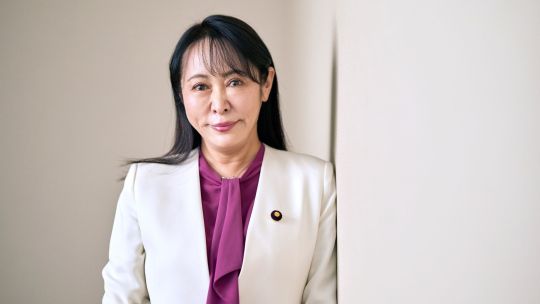 Japan will cease to exist if it fails to halt a drop in its birth rate that threatens to destroy the social safety net and the economy, according to an adviser to the prime minister, Fumio Kishida.
"If we continue like this, the country will disappear"commented Masako Mori in an interview in Tokyo after Japan announced on February 28 that the number of babies born last year plummeted to a record low. "It is the people who have to live through the disappearance process who will face enormous damage. It is a terrible disease that will afflict those children," she added.
Last year, about twice as many people as were born in Japan died, with fewer than 800,000 births and around 1.58 million deaths. Alarmed, Kishida vowed to double spending on children and families in an attempt to stem the fall, which is progressing even faster than expected.
The population is down to 124.6 million from a peak of just over 128 million in 2008., and the rate of decline picks up pace. Meanwhile, the share of people aged 65 and over rose to more than 29% last year. While South Korea has a lower fertility rate, Japan's population is shrinking faster.
Japan in danger of extinction: the government is concerned about the drop in the birth rate
"It's not falling gradually, it's going downhillsaid Mori, an upper house lawmaker and former minister advising Kishida on the birth rate issue and LGBTQ issues. "A nosedive means that children born now will be thrown into a society that distorts, shrinks and loses its ability to function."
If nothing is done, the social security system would collapse, industrial and economic strength would decline, and there would not be enough recruits for the Self-Defense Forceshe added.
While reversing the decline now would be extremely difficult given the drop in the number of women of childbearing age, the government must do everything possible to stem the decline and help mitigate the damage, Mori said.
Japan: deaths of "street sleepers" grow, a phenomenon associated with alcohol and the end of Covid
Kishida has yet to announce the contents of his new spending package, but has said it will be "a different dimension" from previous policies. He has so far mentioned increasing child allowances, improving childcare provision and changing work styles.
But critics argue that giving money to families with children is not enough to address the problem. A government panel article on gender equality said comprehensive changes are needed, including reducing women's burden of raising children and making it easier for them to participate in the labor force after giving birth.
Mori criticized the tendency to think of the issue as separate from finance, commerce and, in particular, women's empowerment.
"Women's empowerment policies and the birth rate are the same," said. "If these issues are covered separately, it will not be effective."




Source link