The candidate for governor of JxC, Joaquin de la Torrereceived this Saturday in San Miguel the pre-candidate for president of the Nation Patricia Bullrichwithin the framework of an imposing security act where the new Municipal Police School and it was emphasized in the local management model as an example to follow throughout the province of Buenos Aires.
In this context, the former mayor of San Miguel pointed out that "We politicians have a very devalued word because for many years people perceived that their structural problems were not solved. That is why what we say is not important, but what we do. And what we did in San Miguel was to reduce crime by 65% ​​in the last 8 years in the second cordon of the suburbs".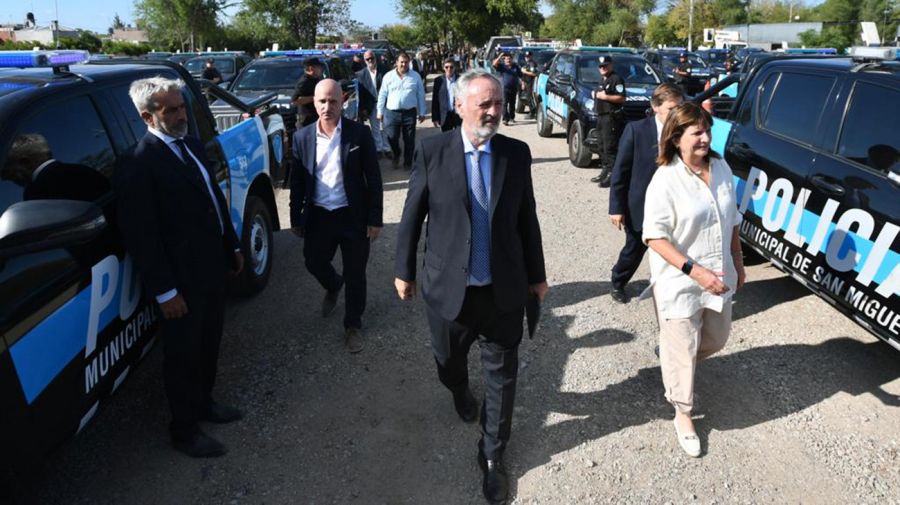 For his part, he pointed out that "Argentina is prey to very intense and combative privileged minorities who want to keep things as they are. The consequences are that 50% of Argentines are poor, 50% receive social assistance and 50% do not finish secondary school. And to get out of this situation it is necessary to discuss the depth of the change within Juntos; there are those who want fundamental changes and those who want to make touch-ups ".
From the tower added: "We are living the end of the Kirchnerist model. Argentina is scorched earth. Insecurity makes us all afraid to go out. Drug trafficking has taken over the country. They leave us a country without currency, with uncontrolled inflation. Work is a rare commodity. Public education is destroyed. We have a giant State that does not solve anything and takes money from the people who produce it and wastes it on meaningless things like inclusive language, something that matters to less than 3% of the population. Let's stop fooling around and focus on urgent issues: education, security and work". And I conclude: "I hope Cristina shows up like this, Patricia passes her over electorally."
"We have the courage to confront organized crime," Bullrich said.
A on turn, Patricia Bullrich He highlighted the task carried out in San Miguel in terms of security and warned again about the dangers of the Buenos Aires suburbs becoming the new Rosario. "If we don't do something now, we are on the way to the same thing that happened in Rosario. We have the courage and the conviction to confront organized crime to recover the sovereignty of the Argentine State throughout the National territory".
Likewise, both agreed on the need to "bring order to the streets." Both Bullrich and De la Torre pointed out the importance of "recovering the street" and restoring order.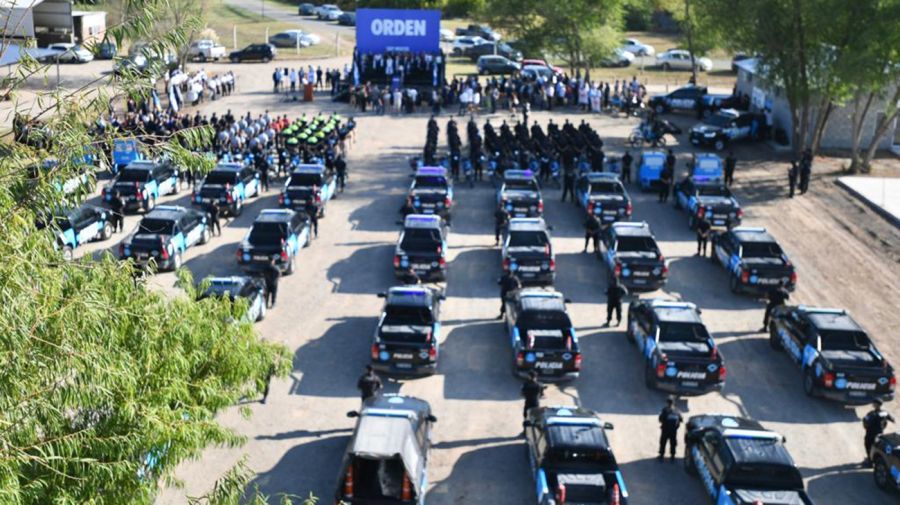 Likewise, Bullrich stressed that "San Miguel is the district that has lowered crime the most in the entire country and that is thanks to all this work they have done." The meeting took place at the Obligado Neighborhood Logistics Operations Center, in San Miguel.




Source link