Behind the death of russian blogger Vladlen Tatarskyan advocate of Russia's invasion of Ukraine, the Russian authorities detained Daria Trepovaa 26-year-old woman who is being investigated as the alleged autora material of the murder.
Tatarsky, a 40-year-old blogger actually called Maxim Fomin, died this Sunday in a cafe in St. Petersburg after they gave you one "figurine-bomb" which detonated a few minutes later. Russian media pointed to Trepova as responsible for having delivered the prize loaded with explosives.
In this way, in a video released by the Russian Interior Ministry, the woman can be seen admitting that it was she who carried the statuette to the place where the attack occurred against the blogger. However, it is believed that this she would have declared under duress and, furthermore, she does not state whether or not she knew of the presence of the explosives inside the prize.
The Russian authorities described the fact as a planned assassination from Ukrainian territory and they targeted Trepova as a suspect considering her background and her connection to politics, since the woman is a sympathizer of the Anti-Corruption Foundation (FBK)led by the imprisoned Russian opposition leader, Alexei Navalny.
For their part, the young woman's friends and family recognized that she was a peace activist and they recalled that she was arrested at the beginning of the war after participating in a protest, but they pointed out that she was not radical and assured that it is unable to kill tosomeone. Likewise, her husband Dimitri Rylovspeculates that this could have been deceived.
Video: a Russian blogger, defender of Putin, died after receiving a bomb figurine in a cafe in St. Petersburg
"I am 100% sure that she would never have agreed to something like this if she had known"the young woman's husband maintained in dialogue with SVTV News and remarked that she would not be capable of having committed the murder voluntarily: "I think my wife was cheated on".
It is worth mentioning that, according to some reports, Rylov is also considered blogger murder suspectas he is believed to be part of a small fringe opposition group, the Libertarian Party, which was participating in anti-war demonstrations.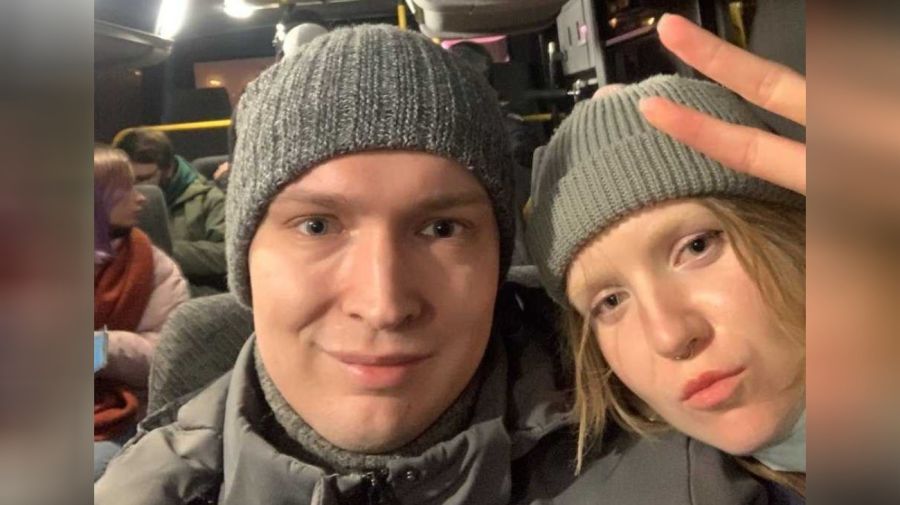 In any case, said party condemned the Tatarsky crime, He denied that Trepova is linked to his political space and stated that Rylov emigrated.
Russian investigators do not rule out the possibility that the woman did not know the content of the statuette and that she was indeed deceived. Also, the Russian media revealed that she had a exchange by correspondence with the victim and that she attended events where he had appeared.
Who is Daria Trepova
Daria Trepova is a 26-year-old woman who attended a school in the town of Pushkin, outside of St. Petersburgand that he later studied at the State University of this same city, although some sources indicated that he did not end his education.
"At the time, he didn't seem to have a political opinion"pointed out in dialogue with the BBC a person close to her during school days. Later, the young woman dedicated herself to working for a while in a used clothing store, since she left a month ago to move to Moscow.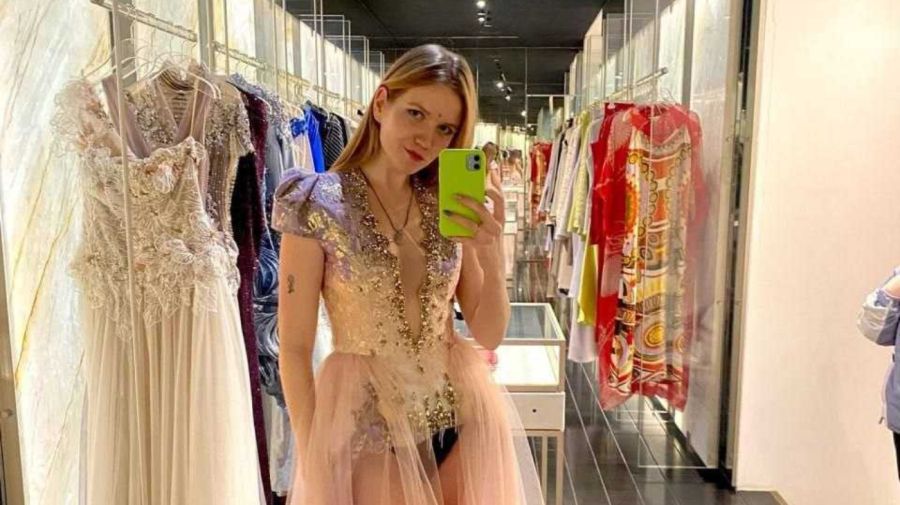 Regarding their relationship, it is unknown how long she has been married to Dimitri Rylovalthough some friends would have assured that their marriage was not real and that they were just friends.
On February 24, 2022, both were arrested during an anti-war demonstration and then Trepova spent 10 days in detention for disobeying police orders.
AS/ff




Source link