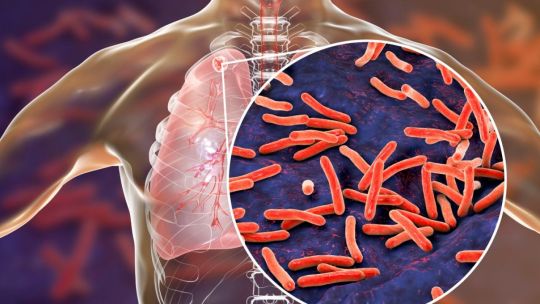 on the occasion of World Tuberculosis Day (March 24), the OMS launched a statement, and campaign, to combat and stop the increase in cases in recent decades. According to World Health Organization, tuberculosis remains one of the leading infectious causes of death worldwide, causing 1.6 million deaths a year and affecting millions more people.
Likewise, the experts assured that the Covid -19 pandemic, the current armed conflicts, climate change and the food (nutritional) deficit in a large part of the population have reversed years of progress against the fight against tuberculosis. The WHO also calls on current leaders to end the economic instability and politics and to combat the spread of this disease.
In view of this, the WHO has set the goal of 2030. His clevernessRegional Director of WHO Europehas urged the use of new technologies, increasing and promoting new prevention and treatment measures, and resorting to digital solutions in order to meet this objective.
Under the slogan "Yes, we can end tuberculosis!" WHO calls for high-level leadership, increased investment, vaccine development, and rapid action (national and international) to end this disease.
Tuberculosis: how it is spread and what are the symptoms
About the situation in Europe
Particularly, in Europa, and during the year 2021, a total of 27,300 people have died from this disease. A figure that adds to another 27 thousand deaths during 2020, according to official data.
On October 27, 2022, the Organization, in its annual report on tuberculosis, already warned of the increase in cases, with a 4.5% increase compared to previous years, and a figure of 1.6 million deaths worldwide. . "It is the first time in many years that the number of people contracting the disease and being infected with drug-resistant bacilli has increased."the statement stated.
However, the OMS paid special attention to Eastern Europe, Africa y middle Eastwhere the situation has been aggravated by the conflicts affecting those regions.
Some facts about tuberculosis
According to OMS the tubercle bacillus (Mycobacterium tuberculosis) is the second deadliest pathogen after the virus that causes COVID-19 but it is a disease that can be prevented and cured.
As he explains, most people who contract it are adults and many cases of contagion are attributed to risk factors such as: malnutrition, HIV infection, alcohol use disorders, smoking and diabetes.Furthermore, the Organization points out that near to 85% of people who contract it evolve satisfactorily with a therapeutic regimen of 4 to 6 months; In addition, the treatment allows reducing transmission.
BF / ED




Source link